If you're not sure if a dental problem is an emergency, Dr. Schmidt and his team offer this advice: If it hurts, it's probably an emergency.
This is because even injuries that seem small or superficial can affect the living tissues inside the teeth. Prompt dental treatment can, in many instances, improve the odds of saving injured or damaged teeth.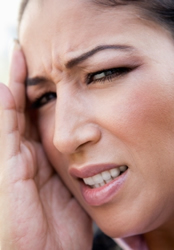 Even if you aren't in much pain, any structural damage to a tooth — from a sports injury, for example — should be considered an emergency. Chips or fractures can affect the living tissue inside the tooth, causing more problems in the future. We can prevent any possible damage from getting worse.
The same can be true for a lost filling or crown. Even if you don't have any symptoms, the tooth has lost its support and it could easily become weaker. Pieces could break off or crumble, and you may need more extensive treatment.  If you see the dentist right away, there's a good chance that the damage can be repaired with less possibility of more involved treatment in the future.
Do you have any of the following symptoms?
 Constant or intermittent tooth pain?
 Severe throbbing tooth pain?
 Facial swelling near your upper or lower jawline?
An area of swollen, tender or bleeding gums?
Sensitivity to cold or hot liquids or to sweets?
Pain from biting pressure?
The Benefits of Regular Dental Visits
Any of the above symptoms are typically good indications that you are experiencing some form of dental emergency that needs to be dealt with in a timely manner.  If so, please contact our office during our normal clinical hours and we will do our very best to assess and treat your emergency as soon as possible!
In fact, we specialize in treating almost all dental emergencies ranging from broken teeth to oral soft tissue injuries!
So if you think you are having a Dental Emergency and are a patient of record
Please call us at (403) 282-3380 as we welcome emergencies!

---