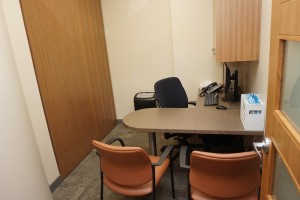 Due to the Canadian Privacy Act that came into effect in January 2004, most insurance companies will not release plan details to anyone except the policy holder. Although we try to help our patients as best as possible with their insurance, it is impossible for us to know what a particular plan may cover as all plans are different and it is the patient's responsibility to know when their insurance renews. If you have any questions about your insurance, we highly recommend calling your insurance company and we can answer any subsequent questions that you may have. We are not responsible for what your dental plan may or may not cover.
Remember: dental insurance is intended to cover some, but not all, of the costs associated with your dental care. Reimbursement amounts are not, and never have been, a guideline for quality care.
We will submit your information to your insurance company for you. However, full payment for services rendered is due at the time of service. We offer several payment options for your convenience:
Cash
Credit Card: Visa, MasterCard
Interac Direct Payment
---
West Campus Dental – Frequently Asked Questions
Q) Are you accepting new patients?
A) Yes! West Campus Dental is always accepting new patients.
Q) Is there convenient parking at your office?
A) Yes! West Campus Dental does have on-site surface parking.
---